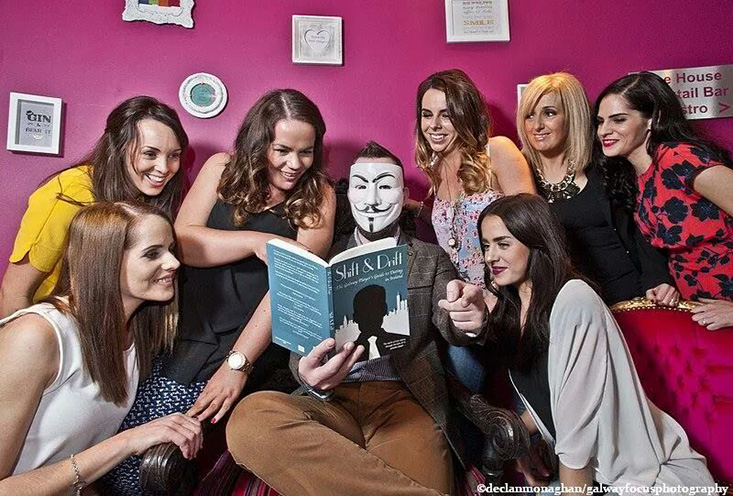 First dates seem to be as challenging for many Irish singletons as parallel parking is for women. For a nation famed for providing the world with verbose and socially skilled natives we strangely struggle with the preliminary stages of the courtship process. Most lads think dating is a few drunken fumbles in a badly lit nightclub, failing to realise the potential rewards of making the effort to bring a bird out for a night.
As Ireland's premier male dating expert I am here to make things that little bit easier for you guys buy reviewing some of the best places in Galway to take the little lady.
This weekend I took my gorgeous date to Creole on Domnic St in Galway city. I like the lay out of the venue it caters for groups but is very cosy for couples too. The key to any date is preparation, I would recommend you check out the menu online before you go there first in case you don't know your Jambalaya from your Etouffee, the staff are extremely helpful and knowledgeable of the menu but your own research can make it look like you belong in such an establishment and are therefore are a quality prospect.
I'm not going to bore you with a detailed food review, this blog is basically a reconnaissance mission for Galway gents. The food was top class; genuinely my date was as impressed with each course as she was with my wonderful conversation skills. We had the house white which is reasonably priced at €4.95 per glass. The menu has plenty of variety which will keep satisfy most pallets, the portions are so generous and delicious that like me I'm sure you'll fight to clear your plate. Desert was divine, swapping bites added to the romance of the night.
So lads here's what you need to know:
| | |
| --- | --- |
| Price | Great value |
| Menu | Plenty of choice |
| Atmosphere | Good |
| Service | Fast, friendly and cute |
Likelihood of sex after bringing her here…..Very good If your bird has genuine potential then I'd have no hesitation in recommending Creole.